So you have your pitch ready for press, you've done your homework and have a handful of journalists who have waxed poetic on your topic, and you think you're ready to pitch your incredible scoop!
Here is the process most of our 5000+ customers have followed to pitch journalists:
1. Search JustReachOut for a keyword describing what you do
2. Find five journalists who have recently written about this keyword
3. Use one of our PR pitch templates to come up with an email pitch
4. Send the email pitch to five journalists to see if it gets opens and response
5. Change the subject line of the pitch if it does not get opens
6. Change text of the pitch if it does not get a response
We've found that sometimes coming up with a keyword it's the hardest part of the entire process since finding a perfect match between a journalist's interest and what you're pitching requires some careful thought into the word you type into search.
In this post we'll break down how you should use keywords in search to better target and find journalists who are most interested in your topic.
How To Pick The Right Keywords
JustReachOut search engine reads every new article which comes out daily across all major news outlets, blogs and publications. We then count the number of each keyword in the article and assign each keyword along with it's count to the journalist profile in our database.
When you search for journalists try to think of the term a journalist would use to describe what you do in their article, we call it "journalist speak" here at JustReachOut.
"Journalist speak" is simply the way journalists talk about the topic you are pitching and what they love to talk about which is related to your topic. Let's say you want to find journalists interested to cover your fitness and wellness app – you type "wellness and fitness" into search and you see the following results which do not seem like the best fit: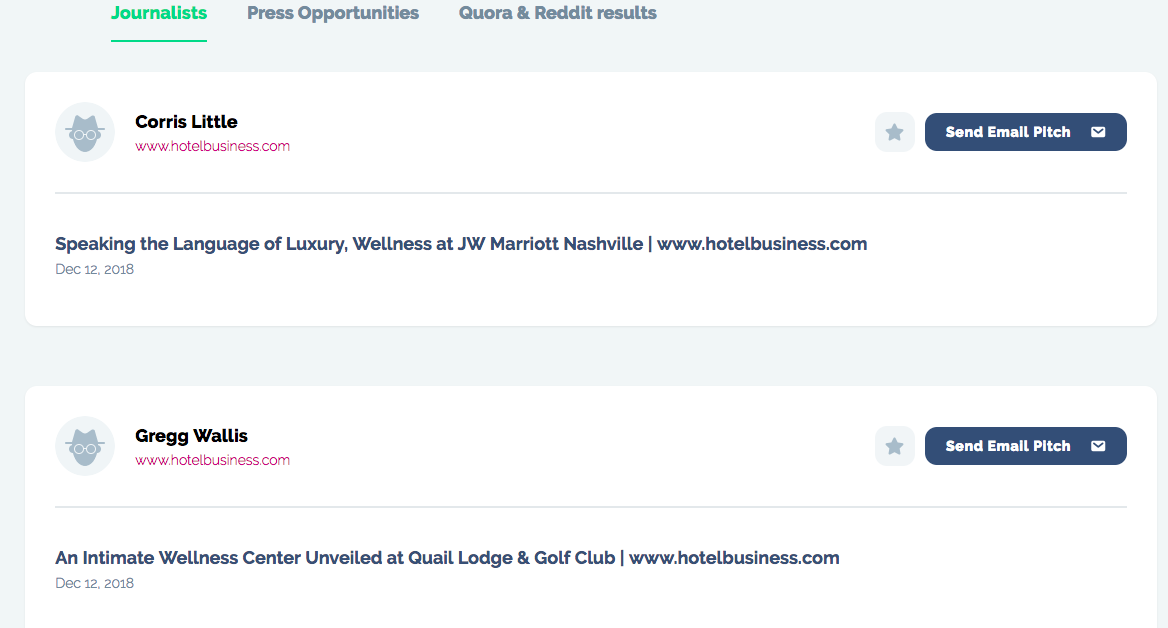 You click on the articles and read them and you do see some of these articles mentioning "new years resolutions". Now you found a topic which targets journalists who might be much more interested in your pitch, typing "new years resolutions" into search gives a much more targeted list of journalists: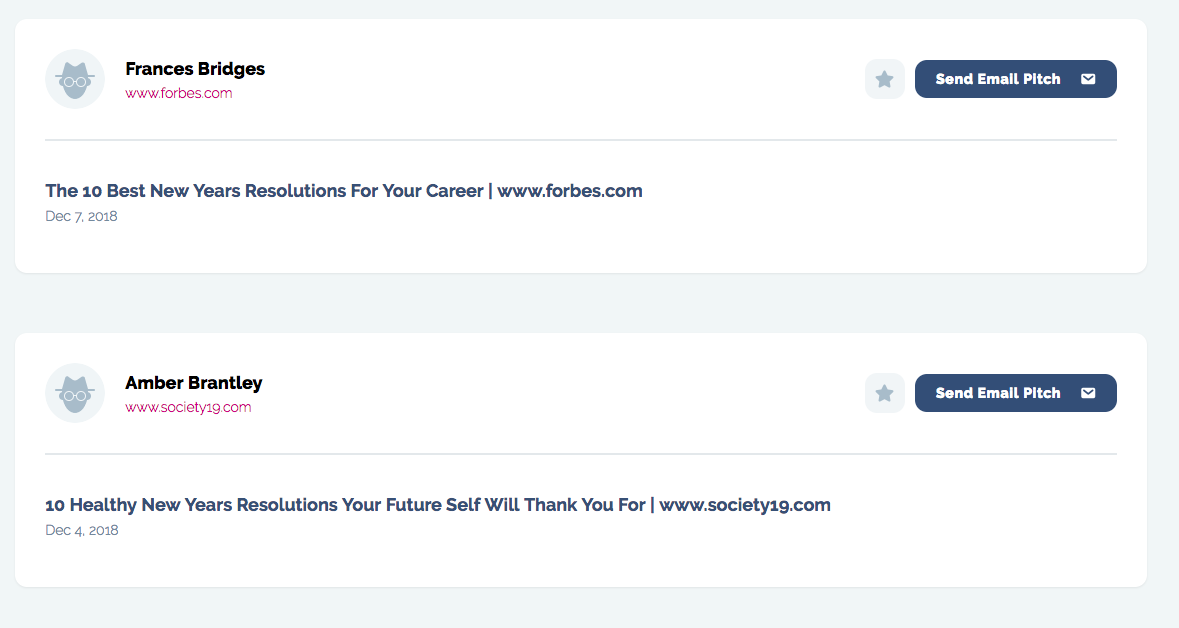 This type of research helps you come up with topics which target your journalists better.
Generally speaking, there are two different categories of keywords:
1) keywords related to your offering or business
2) keywords that are related to the current piece of content that you're pitching.
You final list of keywords should be between 5-8 keywords and should have a few keywords of both types of keywords.
To determine your keywords, follow these steps:
1. Consider your audience.
What word(s) would your ideal customer use to describe what you do (or what your product does)?
How can you find what words your target audience or influencers use?
You'll want to first study different articles, blogs, and forums like Quora or Reddit on your topic to see the exact terms used to describe the pain point you are trying to resolve with your product or service and the phrases others are using to describe your product.
Think like your audience. From their perspective, which terms are they using to talk about their problems, concerns, and ideas around the topic? This will help you find the keywords that you can use to describe your product or service as you craft your email pitches and ultimately create content. Using the correct buzzwords will resonate with influencers to whom you reach, not to mention your audience.
For example: Let's say you're working on promoting your guide on customer service process – you might do the research and find that people who search for the information in your post also look for:
customer service productivity tips
customer service software solutions
examples of unified communication among customer service reps
helpdesk software which allows sales teams to be on the same page with customer service teams
All of these topics are related to customer service process article you're promoting, so it makes sense for you to target journalists, bloggers and podcasters who have written about these sub topics but have not mentioned your article on customer service process yet.
2. Start broad, then narrow down.
It's the easiest way to pinpoint the popularity of your term.
The JustReachOut search engine allows you to judge the popularity of a term based on how many people have written about it, the number of Quora and Reddit discussions, and how many press opportunities exist.
But you don't have to rely only on JustReachOut's software to measure the popularity of a keyword.
You can get valuable insights from looking through discussions on Quora and Reddit directly.
For example, let's say you're trying to promote a booking platform for local food and tasting experiences and you want to understand the popularity of the keyword – Foodie Travelers.
You go on Reddit and this is what you see: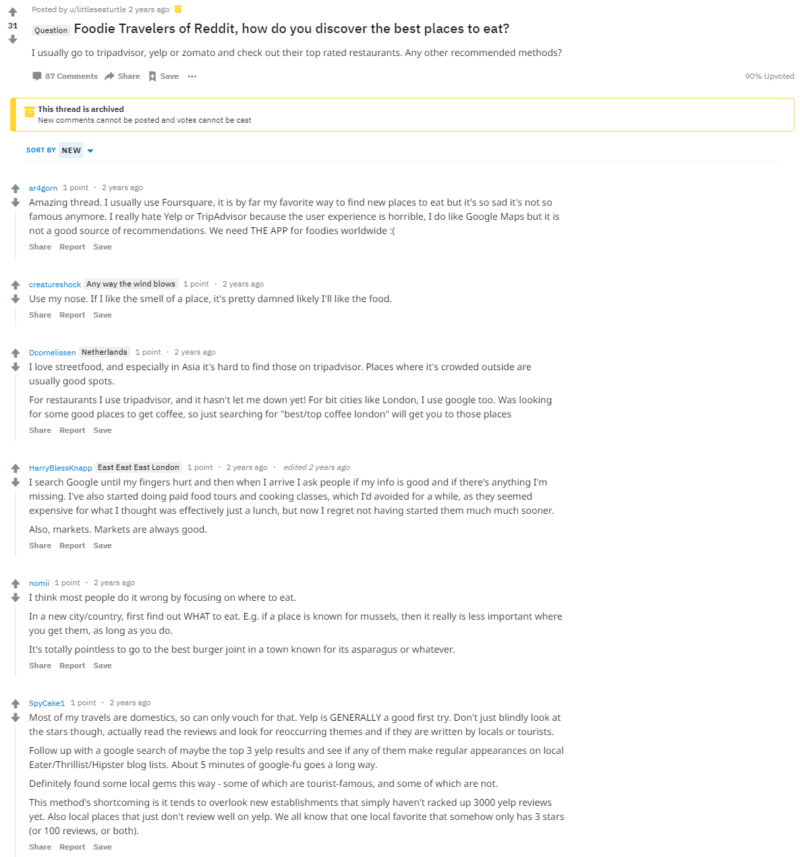 Here are a few insights that can be gathered from this simple Reddit search:
There's a clear desire for people wanting street food experiences while traveling.
People don't like using Yelp or TripAdvisor because the user experience is poor.
People don't like Google Maps because it doesn't help with recommendations. There's clearly a need for what you're offering – a platform geared towards local food experiences.
One of the main issues people face is missing out on local establishments that are under the radar.
People like looking at several options before deciding on a place – they like looking across several platforms featuring reviews plus cross-checking with trusted food blogs to confirm this is the experience they're looking for.
Apart from giving you an opportunity to look at your crystal ball and read the minds of your potential customers,  this exercise is the direct route for determining which keywords will make sense for your audience.
You now have a much better idea of what people want and the words they're using to describe this. How do you stack up against your competition?
3. Who is your competition?
Make a list of the biggest players in your industry. What types of stories have they been mentioned or featured in? You may want to mirror their work or take a totally different direction.
For our example, let's continue with the local food experiences platform.
If you type the keyword 'food experiences booking platform' into Google, this is the list of competitors that pop up: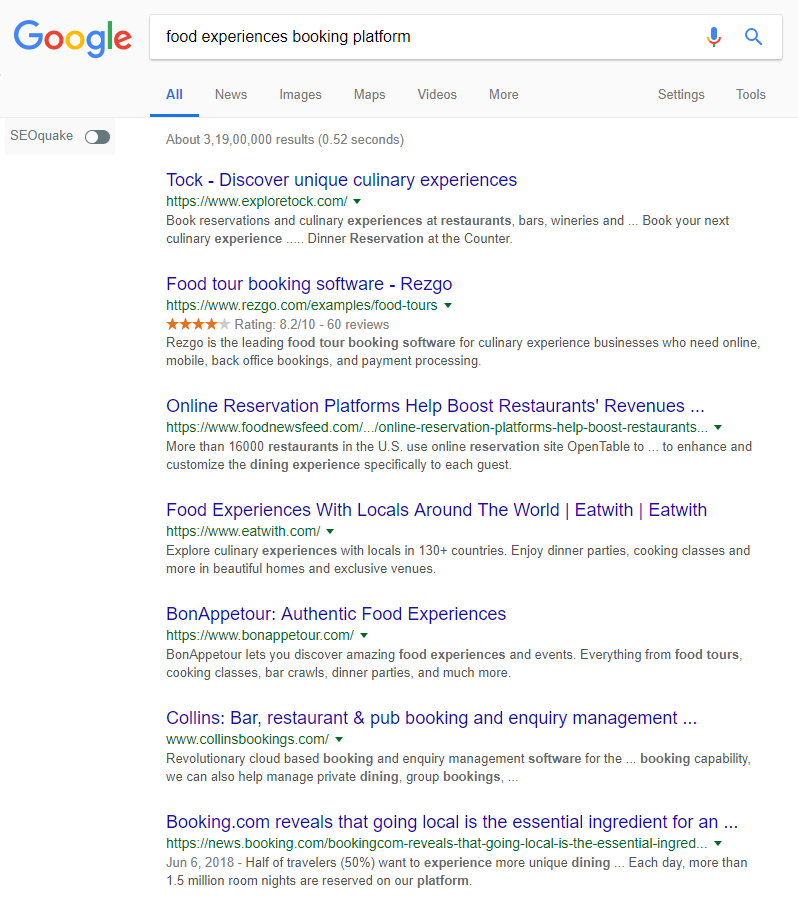 Study how each of them defines themselves.
For example, here's what EatWith has to say about itself:
Separately, you can research each competitor to see their press and how the media has defined them and your niche.
That's not all:
Instead of modeling your keywords based on your competitors, you can also use entirely different terms to describe your product.
While this may be a more complex and challenging strategy, and may not be suitable for all businesses, you're still studying your competition to find which keywords may or may not work in your niche.
Here is another example, let's say you're working on promoting a CRM platform, however targeting journalists who wrote about other CRMs makes no sense because you're not presenting anything new, unique or newsworthy to them. Instead you can focus on something specific you do with a CRM, such as CRM management and how it helps specific teams in your company improve their productivity. Now take a look at all the journalists who wrote about this topic and try to research what they are missing in their articles which you can capitalize on in your pitch: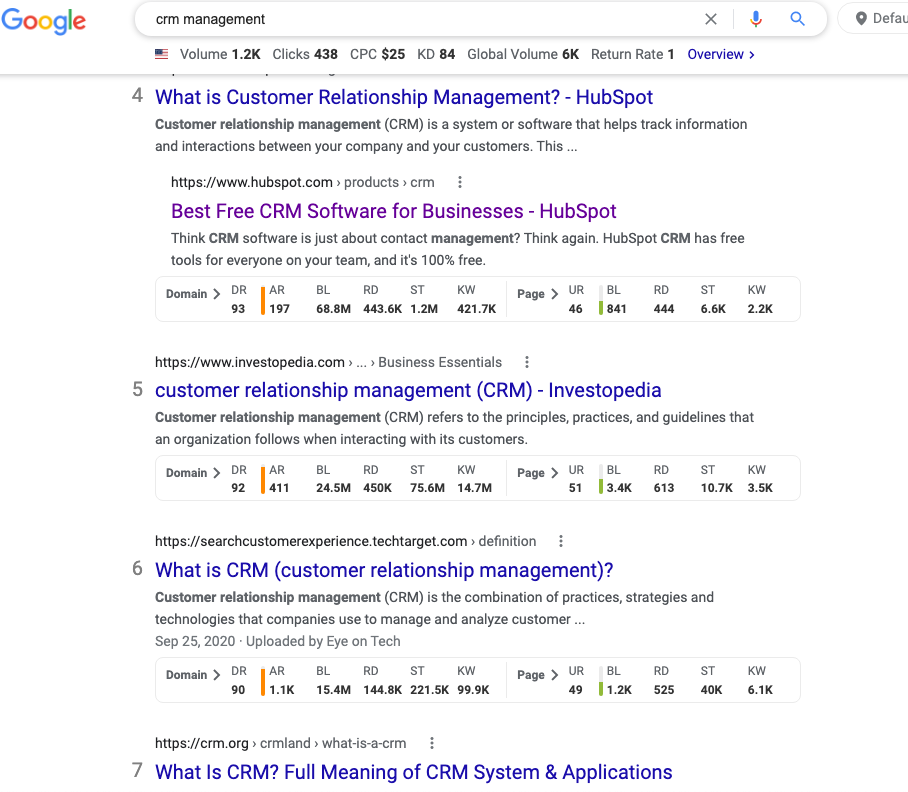 4. Research related terms and influencers in your space.
Consider influencers, branding, popular keywords, and the people who have covered them. Look at their insights to help you better define yours.
Quick tip: When looking up influencers, look for their Instagram and Twitter posts – they're bound to have relevant hashtags that are in essence, keywords.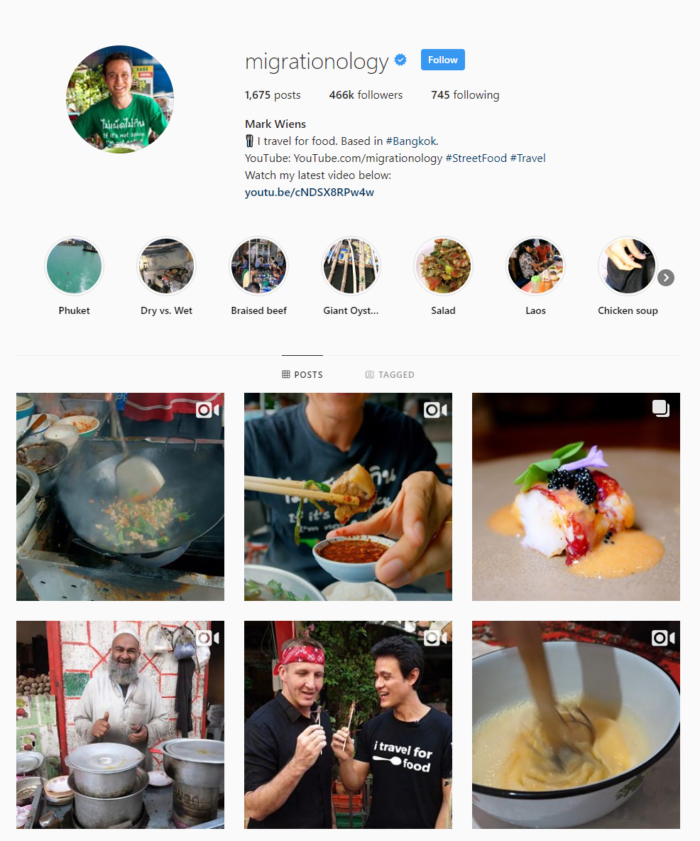 You could also look up big publications that are leaders in your niche and check out which terms they are using to talk to your audience.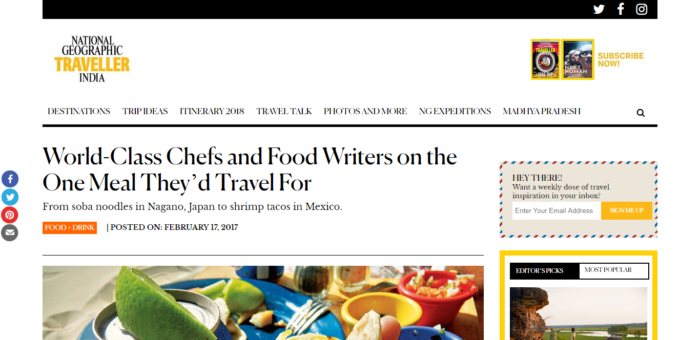 Following influencers and big publications in your niche is a good way to stay on top of all the trending topics and new development.
It's a great way to build a list of keywords and ideas that are relevant.
However, looking out for influencers and publications isn't your only option when it comes to finding relevant keywords.
Here's another simple method:
Make a list of relevant keywords for your niche.
Now, type each of them in Google and see what pops up.
For example, if you want to pitch a story around 'Foodie Honeymoon,' typing that keyword into Google shows this: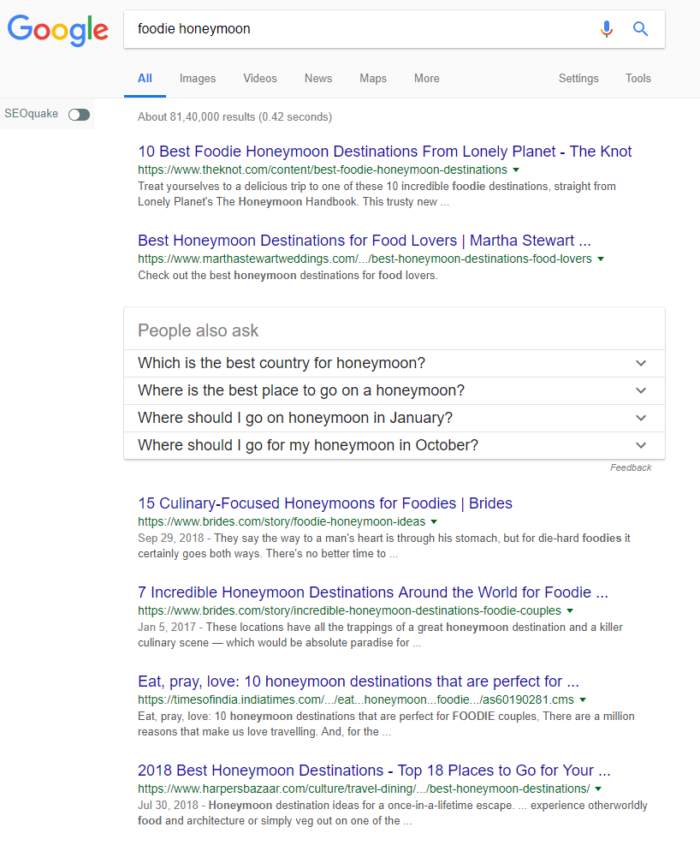 Browse through these results to find related and relevant keywords for your own press outreach.
Also, remember to check out Google's 'Searches related to' section at the bottom of the page, it shows you related topics that other people are searching:

These will give you a broader idea of related terms that you could use when kickstarting your PR campaign.
Additional thoughts on selecting your PR keywords
Be sure to consider the main challenges in your industry, the impact on a market, specific group of people, or society as a whole. Search for the main pain points, influencers in the field, and trending topics of discussion. This will help you bring more color to your keywords.
You should select more than one keyword. More than one but less than five is a good place to start. Be sure to do this research before you determine your targeted publications and journalists.
Sometimes you're coining a new term. In this case, choose the closest equivalent.
If you're still struggling with the appropriate terms to describe your story and research it's potential market, just reach out to us at hi@justreachout.io!