Did you accidentally send out an email to a journalist before it was ready? Did you realize there are typos or the wrong information in the email.
It happens to the best of us.
Because we validate all emails before they send out there is a small window of time that you can cancel an email before actually gets sent to the journalist.
Here is how to cancel an email after you hit send inside of the JustReachOut platform.
Step 1: Click on the Emails link in the left side navigation.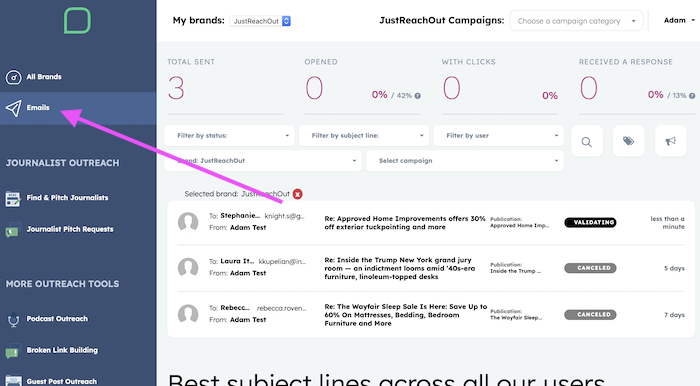 Step 2: Find the email that you want to cancel. Click on the subject line of that email.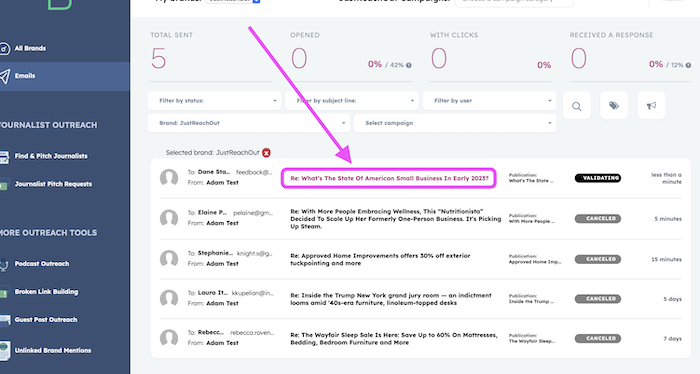 Step 3: Click the red Cancel button located in the top right corner of the page.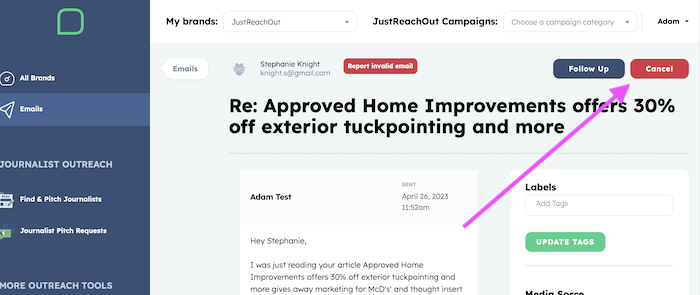 Step 4: Click the Yes, cancel it button on the confirmation popup.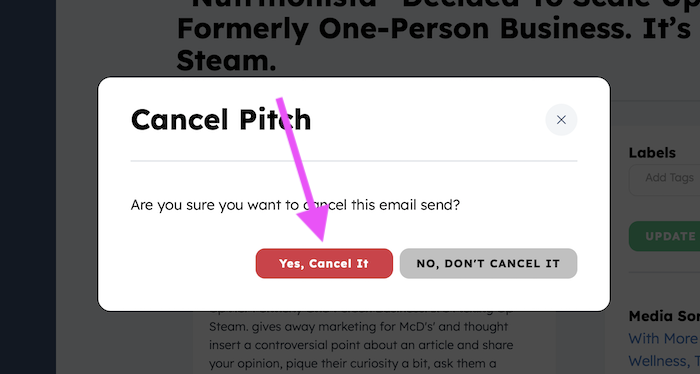 That's all there is to it. Your email is canceled.
Note: You must cancel it while it is still in Validating stage otherwise the email has already been sent.